Monday, September 20, 2010
Garbo Musical Closes ICT Season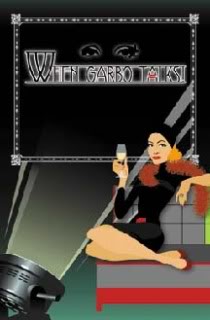 International City Theatre closes its 25th, Silver Jubilee Season with the world premiere of an original musical about glamorous and enigmatic silver screen legend Greta Garbo,

When Garbo Talks!

With book and lyrics by the late

Buddy Kaye

("A-You're Adorable," the "I Dream Of Jeannie" television theme) and music by the late

Mort Garson

("Our Day Will Come"), When Garbo Talks! opens on October 15 and continues through November 7 at International City Theatre in the Long Beach Performing Arts Center.
Additional book writer

Richard D. Kaye

has worked closely with director

Jules Aaron

to develop When Garbo Talks!, his father's final project, for the ICT stage.
Jessica Burrows

stars as Garbo with

Michael Stone Forrest

as Swedish film director Mauritz Stiller;

Matthew Henerson

as MGM studio mogul Louis B. Mayer;

Christopher Carothers

as silent film star John Gilbert;

Alexandra Ackerman

as Swedish acting coach Signe Enwall;

Teya Patt

as Mayer's longtime assistant, Ida Koverman;

Nick Rogers

as MGM exec Eddie Mannix; and

Scott Kruse

in a variety of roles.

Brent Crayon

is musical director and

Kay Cole

choreographs.
When Garbo Talks! begins when 17-year-old acting student Greta Gustafsson is discovered by Sweden's genius film director, Mauritz Stiller. Stiller uses her talent to angle his way into Hollywood, but MGM's Louis B. Mayer has plans of his own. Hearts break and careers plummet when the emboldened 24-year-old Greta Garbo challenges Mayer and the Hollywood establishment to become MGM's highest paid actress and most reluctant international star.

International City Theatre is located in the Long Beach Performing Arts Center at 300 E. Ocean Boulevard in Long Beach. For reservations and information, call the ICT Box Office at 562-436-4610 or visit
www.internationalcitytheatre.com/.
Click Here to return to home page

posted by MusicalsInLA @

10:34 AM
|


<< Home