Broadway To Vegas
  
 SHOW REVIEWS CELEBRITY INTERVIEWS GOSSIP NEWS

| | |
| --- | --- |
| | |
WHEN GARBO TALKS! MUSICAL - - MAKE A WISH CD REVIEW - - SCARY PLAYS PRESENTED IN A GRAVYARD - - THE DAILY SHOW TO TAPE IN WASHINGTON, DC - - ERNEST BORGNINE CELEBRATED - - ON STAGE IN FASHION - - HOLOCAUST SURVIVORS PARTICIPATE IN CABARET TALKBACKS - - JAMES AND THE GIANT PEACH - - DONATE . . . Scroll Down


Copyright: October 17, 2010
By: Laura Deni
CLICK HERE FOR COMMENT SECTION

WHEN GARBO TALKS!, THE POST-IT NOTE PROJECT


Buddy Kaye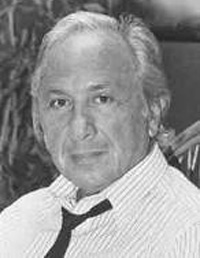 She appeared in only 27 movies, yet she remains one of the most popular and recognizable Hollywood stars - Greta Garbo. Nominated four times for an Academy Award, she was once designated as the most beautiful woman who ever lived by the Guinness Book of World Records.

She's been dead since 1990 and perhaps the time is right to seduce a new generation into the Garbo mystique.

The man obsessed with bringing a story about Greta Garbo to the stage was lyricist Buddy Kaye - a name that doesn't normally trip off the tongue, although it should.

Kaye was a songwriter and lyricist whose career spanned six decades. His most popular songs included Till The End Of Time (Perry Como), Full Moon and Empty Arms (Frank Sinatra), A-You're Adorable (Perry Como), I'll Close My Eyes (Sarah Vaughn, Dinah Washington), Quiet Nights (Tony Bennett, Diana Krall), Speedy Gonzales (Pat Boone), The Old Songs (Barry Manilow), The Next Time (Cliff Richard) and Little By Little (Dusty Springfield). Buddy was also co-writer of the classic I Dream Of Jeannie television theme which has been in network/syndication since 1966.

Buddy produced and directed the Grammy Award-winning Best Children's Recording The Little Prince, narrated by Richard Burton. As an author his works were published by Simon & Schuster, Bantam Books, St. Martins Press and Candlewick Press. Buddy also taught Method Songwriting at U.C.L.A. and College of the Desert and is recognized for his contributions to the Great American Songbook.

Richard Kaye, son of the lyricist and keeper of the legacy, spoke with Broadway To Vegas about his father and his father's fascination with Greta Garbo.



Greta Garbo and Mauritz Stiller on board the S.S. Drottningholm in 1925 en route to the United States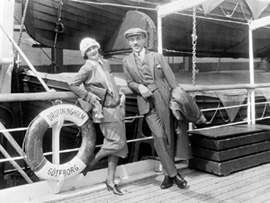 "He was researching personalities for a project that he wanted to do - a musical revue based upon famous people. Greta Garbo was one of the people who came to mind. In researching Greta Garbo he found that different people in her life were so interesting, Leo B. Mayer, Mauritz Stiller, the most famous European silent movie director who was her mentor. And, John Gilbert, the silent screen star - the great lover - with whom she had a sizzling on and off screen love affair," he said about a woman painted to be bi-sexual, who literally left Gilbert at the alter, yet remained devoted to him for life.

"He just found that so intriguing, emphasized Kaye. "He abandoned the idea of doing a musical revue and decided to focus on writing the story of Greta Garbo."

Kaye died suddenly on November 21, 2002. This would have been Kaye's first musical and was his final obsession. For his son that turned into a post-it note project.

"When my father was getting older and was working on this project - he would send me post it notes - '"See that Garbo gets on stage.'"

"Little post-it notes," he reiterated. Another post-it instructed - 'Get Jules Aaron to direct.'

Indeed, When Garbo Talks! is directed by award winning Aaron who holds a Ph.D, New York University in Dramatic Literature and a Ph.B, Wayne State University in Theatre. He has directed over 200 productions, including 40 musicals, both on and off Broadway, in regional theatres and for public television. He headed the M.F.A. directing program at California Institute of the Arts for seventeen years. He also served as Artistic Director of The Grove Shakespeare Festival.



Matthew Henerson as Louie B. Mayer and Jessica Burrows as Greta Garbo in When Garbo Talks. Photo by Shashin Desai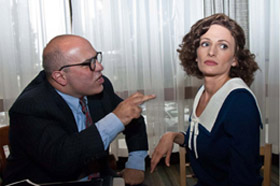 When Garbo Talks! begins when 17-year-old acting student Greta Gustafsson is discovered by Sweden's genius film director, Mauritz Stiller. Stiller uses her talent to angle his way into Hollywood, but MGM's Louis B. Mayer has plans of his own. Hearts break and careers plummet when the emboldened 24-year-old Greta Garbo challenges Mayer and the Hollywood establishment to become MGM's highest paid actress. She was a woman who demanded - and received - treatment and pay equal to that of her male counterparts.

The production has five musicians led by Brent Crayon who has worked on several projects with Stephen Schwartz.

"There is a score of 20 new songs written by my father with composer Mort Garson, who is famous for the song Our Day Will Come. All of the songs were written specifically for this show," emphasized Kaye. "It is truly my father's work."

The eight-person ensemble features Jessica Burrows in the title role; Michael Stone Forrest as Swedish film director Mauritz Stiller; Matthew Henerson as MGM studio mogul Louis B. Mayer; Christopher Carothers as silent film star John Gilbert; Alexandra Ackerman as Swedish acting coach Signe Enwall; Teya Patt as Mayer's longtime assistant, Ida Koverman; Nick Rogers as MGM exec Eddie Mannix; and Scott Kruse in a variety of roles. Kay Cole choreographs.

"Although, he never specified if he wanted it to go one place or another, I think he designed it to be a small show. There is only a cast of eight. I think his intention was to be a perennial regional production. While he was writing this show, there was all this talk about the demise of Broadway - the cost, theaters shutting down, so he was thinking regional," speculated Kaye.

Buddy Kaye's songs are instantly recognizable, yet people don't know his name.

"He never did have a promotion or a pr company," answered Kaye. "He had an office at the Brill Building, 1619 Broadway, which was the hub of the international music business. He was happy to be known among his peers and have the respect of people in the song writing community, but he never promoted himself."

"He's an interesting fellow," continued his son. "He wasn't money orientated, although he was very savvy. He has his independent music publishing company in 1951 when songwriters didn't do that. You had to be with an established company. So, in one sense he had a great business sense. But, in the other sense, he wasn't motivated by the money."

"He was motivated by his love of writing and the arts. He had no hobbies. He was either writing, reading, seeing shows or picking songs. He just loved what he was doing. He lived to be almost 85-years-old and he couldn't have been happier about everything that happened in his life."



Richard Kaye is worried about the future of the music business.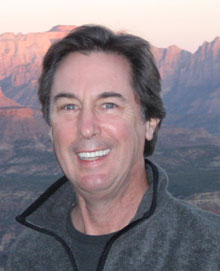 "He actually came from very humble beginnings," recalled Kaye about his paternal grandfather who has immigrated to American from Poland. "When my father was 8-years-old he started working in New York City in what would be the SoHo area. He enjoyed working and never thought of it as a chore. But his plan was, as an adult, to be able to make a living at something that he loved doing. That was music, movies and theater. That is where he focused his energy."

"Not only that, he really understood the value of family. He took care of my grandparents. He was always, always helping out. My (maternal) grandfather came to American from Russia and had four children. Life was pretty hard for them. He worked in a produce store. When my father had his first success, he gave my grandfather his own produce store, leased it for him. My father liked to help people. My father was always, always giving," he reiterated.

"He learned that lesson from his mother when he was a young boy. They used to walk to different places, passing various charity boxes. His mother would say - 'Always reach into your pocket and drop something in.'"

"He wasn't motivated to keep money for himself, although he enjoyed the game of stock market, building wealth and living in nice houses, but it wasn't his motivation."

"He lived on Long Island and took the Long Island railroad into New York City. After he closed his office at night he would go home and have his family life," related Richard who hastened to add that "I don't know if you'd call our family life normal. Because, we were taught that the only thing that really mattered was the music business. We grew up in that total environment. He brought it home with him."

"Instilled in us was that we would always have the family music business. Residuals would take care of everyone and everyone should focus on how they can be helpful in that regard."

"I wasn't told that I had to go to an Ivy League school or that I had to get a job and wear a suit and tie. I was told to go out and do music, find music people, publish songs. Be involved in the music industry."

Fortunately for Richard Kaye, the harmonic suit fit.

"I love the business and I've had a great, charmed life," admitted Kaye who worries about the fate of others in the music industry.

"We have a music catalogue that is administered by Sony Music ATV publishing. It is very organized. It's amazing. We get statements from Sony that are the size of a phone book. Some of the amounts are like two cents. Every penny that is out there, they are going to find. We are very well organized in that regard."



Martin Block in his Make Believe Ballroom. Considered the most powerful man in radio, Block could make or break a song by either playing or not playing it. When he played a Buddy Kaye composition the author earned the standard royalty of two cents. Photo: Radio Hall of Fame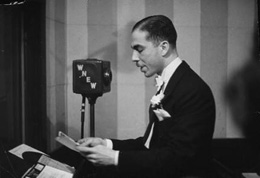 "The interesting thing is, when my father first started out in the music business, he got a royalty check from Martin Block for two cents for the first play of one of his songs on Make Believe Ballroom," related his son about a radio program in which Block created the illusion that he was broadcasting from a ballroom with the nation's top dance bands performing live.

"He copied that check and kept it - two cents," repeated Kaye.

"Then you get up into the 90's when people were getting millions of dollars in checks and people are selling catalogues for millions of dollars. My father always had a picture of that two cent check on his desk. The interesting thing - with the internet and downloading - we are back to getting checks for two cents."

"Where are we going to go as a culture, as a society, if the writers and artists can't make a living? Writers, actors and people in the music business are going to end up like the people in Shakespeare times - beggars - because there was no money for them. They had to become minstrels on the street. Here we are, almost back to that, again. Because, how do you make a living?"

"For me, I grew up in the industry in a time when companies like ASCAP or the Harry Fox Agency collected the money and it was paid," he said. Fox is still considered the nation's leading provider of licensing and royalty calculation and distribution services for the music industry.

Referring to his upbringing, Kaye recalled, "We were able to sustain a family, take care of people, and the second generation on royalties. The new people coming into the industry are not going to be able to do that. Our culture is going to go down, if people in the arts can't make a living."

When Garbo Talks! officially opened last Friday, October 15, and runs through November 7 at International City Theatre in the Long Beach Performing Arts Center.



Broadway To Vegas is supported through advertising and donations. Priority consideration is given to interview suggestions, news, press releases, etc from paid supporters. However, no paid supporters control, alter, edit, or in any way manipulate the content of this site. Your donation is appreciated. We accept PAYPAL. Thank you for your interest.


ART AND ABOUT


ON STAGE IN FASHION

On Stage In Fashion exhibition poster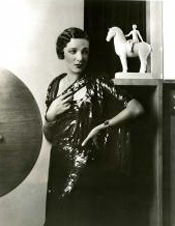 New York City's most vital and glamorous industries - entertainment and fashion - have been intertwined throughout the 20th and 21st centuries. This exhibition celebrates the collaborations of performers with fashion designers, who together brought contemporary clothing style to theater, opera and dance. The couture, sportswear and retail designers recognized that the introduction of clothing on stage would promote it to their targeted market, the performance audience. The co-curators have selected garments from the fashion and costume collections of the Museum of the City of New York and designs, photographs and media from the New York Public Library for the Performing Arts to illustrate over 100 years of these collaborations for mutual benefit.

The garments, photographs, ephemera and media on display focus on two concurrent forms of collaboration throughout the 20th century and into the present. In modern-dress plays, couture and 7th Avenue fashion designers conspired with actors and actresses to provide clothes that could convey vital facts about their characters - income, social status, aspirations, and fatal flaws.

The stage appearances served to introduce and popularize designers, such as Lucile, Chanel, Lanvin, Milgrim, Mainbocher, and Bill Blass to theater-goers and, through promotional articles and photographs, to the general public. Other major designers, among them Christian Lacroix, Halston, Willi Smith, and Isaac Mizrahi, have worked with ballet, modern and post-modern choreographers to develop garments that reflect mood and amplify movement.

The exhibit is free to the public at the New York Public Library for the Performing Arts, Dorothy and Lewis B. Cullman Center, Donald and Mary Oenslager Gallery through Saturday, January 22, 2011.



THE MUSIC GOES ROUND AND ROUND
MAKE A WISH 1951 original cast recording re-released as a CD by Masterworks Broadway. Book by Preston Sturges and Abe Burrows. Songs by Hugh Martin. Starring Harold Lang, Helen Gallagher, Nanette Fabray, Stephen Douglass and Melville Cooper.

The chorus and Winter Garden Theatre Orchestra under the direction of Milton Rosenstock.

Based on Sturges' screenplay for the 1935 film The Good Fairy, which in turn is based on the play of the same name by Ferenc Molnar as translated by Jane Hinton, the musical is fluff. You're not suppose to overly think the plot. When the movie was released, people were in The Great Depression and needed light-heart fare that allowed for romantic escapism.

The Broadway version of Make A Wish opened on April 18, 1951 at the Winter Garden Theatre, where it ran for 102 performances. Critics who turned their noses up at the show loved the score and that's what a CD is all about - the score. Thus, you're not concerned with the scenery, costumes, choreography, or even the book. People play a CD for the music, which, in the case of Make A Wish is delightful, reminding one of the innocent joys of a merry-go-round, Ferris wheel or a hot air balloon ride.

It's irrelevant that none of the songs topped the charts or became part of the American Songbook. The score is blissfully enchanting. Wonderful addition to a CD collection.

Make A Wish focuses on Janette, (Nanette Fabray), an orphan who has managed to escape from a Paris orphanage to the bustling, glittering big city. Ill equipped for "life" she is never-the-less determined to experience it. Attempting the sophisticated world of Paris, she encounters a middle-aged gentleman Marius Frigo, one of the wealthiest gentlemen in France. According to the original liner notes, Frigo was "played but not sung by Melville Cooper." Thus, in his non-singing role, on this CD his presence isn't heard.

In Make A Wish Frigo is interested in Janette who has fallen for Paul Dumont, an idealistic young law student played by Stephen Douglass. In her sly, Parisian manner, Janette, with the help of her friends Ricky (Harold Lang) and Poupette (Helen Gallagher), manages to manipulate the situation so that Marius Frigo ends up finding his romantic rival a job.

Complications ensue with a gallery of humorously colorful characters, including love with a young artist, but virtue and the young heroine win in the end.



Nanette Fabray recording Make A Wish
Recorded in the days when male tenors were at their popularity peak, that vocal range and style doesn't lend itself to pathos, pity or problems. Drama is presented as though you were a passenger on the train that is about to hit Little Nell tied to the railroad tracks. You just know she'll be saved, but you really enjoy going along for the ride.

When melancholy isn't you're mood of choice, put on Make A Wish and feel a surge of optimism.

Make a Wish opens with a bright and sprightly overture as the action begins with a tour group at a Paris art museum.

What follows is an infectious, high spirited musical comedy score that is certain to entertain.

Also includes a rare cover version of a song from the score: Judy Holliday's 1958 recording of What I Was Warned About.

Available as a digital download through all major digital service providers and as disc-on-demand from ArkivMusic.

Managing engineer Maria Triana. Musical director (bonus Tract) Byster Daves. Project director David Foil.

Contains the original cover art and liner notes.

Act I

The Tour Must Go On
I Wanna Be Good'n Bad
The Time Step
(You're Just) What I Was Warned About
Who Gives a Sou?
Folies Labiche Overture (Hello, Hello, Hello)
Tonight You Are in Paree
When Does This Feeling Go Away
Suits Me Fine
Students Ball
Paris, France

Act II

That Face!
Make a Wish
I'll Never Make a Frenchman Out of You
Over and Over
The Sale (Ballet)
Over and Over (Reprise)
Who Gives a Sou? (Reprise)
Take Me Back to Texas With You
Suits Me Fine (Reprise)
Finale


CD DUPLICATION A GROWTH INDUSTRY OR A REPLICATION OF THE PAST?
We're in the age of the mass duplication and replication. Once the backbone of conventions and corporate training sessions, passing out or selling CDs and DVDs has entered mainsteam America and the world of entertainment and politics, which can be one in the same.

The sponsors of Yes20No27, who want Californians to extend the state's voter-approved redistricting commission to congressional districts, mailed out to voters millions of DVDs of the documentary film Gerrymandering.

No more expensive to grind out that those slick paper, colored, mass political mailers which few ever read, receiving a CD or a DVD in the mail at least tempts the receiver to press the play button.

Bulky quarterly and annual stock reports are replaced with shareholders finding a CD in their mailbox. Public relations firms no longer routinely send out press kit upon press kit. Instead, it's a piece of paper and a CD/DVD.

We're in the age of the paperless promotion, which must mean that the CD and DVD duplication/replication business is a growth industry.

Or, is it?

"Overall I don't see media replication as a growth industry. I do believe there will be segments that do grow, such as marketing and promotional discs," Steve Feinberg, President of SF Video, Inc told Broadway To Vegas.

SF Video has been in business for over 20 years. They are billed as "your trusted global source for DVD and CD duplication, replication and copying. Much has changed since our humble beginning in a garage in 1990. Today SF Video is the undisputed leader in CD, DVD and Blu-ray replication for those who want uncompromising quality and service at the most competitive price. Now offering total packaging and sourcing solutions."

SF Video is headquartered in San Francisco with offices around the world including Los Angeles, New York, Dallas, Ft. Lauderdale, Mexico, Hong Kong, Shanghai, Shenzhen, Guangzhou, Dongguan, Taiwan, South Korea, Poland and Israel.

The duplication industry has a few big players surrounded by people who have a machine in their garage.

If competition is stiff, in what is a stable but not a growth market, how do you compete?

"Similarly to many competitive industries: Price, Quality, Service and did I mentions Price?," Feinberg quipped.

A duplication is only as good as the product it is duplicating. Are there quality controls - individual business guidelines - where you will refuse to duplicate something that is intended to be utilized in a professional setting - because the quality sounds terrible - and people listening might blame the duplication company?

"It is not a matter of refusing to run something, because the people listening will blame the duplicator. The listener won't even know who the duplicator is," he replied. "But, I believe you question regarding quality is a good one. And it is tricky to determine if the client intended to have some aspect of the program as it is on the master provided. If we see something that doesn't appear to have good video or audio then we contact the client and they make the final decision. Our job is to copy not to judge the quality of the content. But, we do try and watch out for our clients to make sure the copies are replicas of their intentions."


SWEET CHARITY


ERNEST BORGNINE

Ernest Borgnine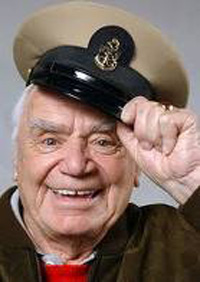 who will be presented with a Screen Actors Guild Life Achievement Award at the 17th annual SAG Awards, to be held January 30, 2011 ( See Broadway To Vegas column of August 22, 2010 ) will be the guest on Saturday, October 30, at The Edgerton Center for the Performing Arts, an intimate 776-seat theatre, at Sacred Heart University in Fairfield, Connecticut when the institution continues its American Legends Series.

Ernest Borgnine Live! is a special presentation by the 93-year-old Emmy nominated and Academy Award-winner in support of the new Theatre Arts Program at Sacred Heart University.

Born in Hamden and educated in New Haven, Ernest Borgnine returns to Connecticut on the heels of the premiere of his latest film Red, co-starring with Bruce Willis, Helen Mirren, John Malkovich, Mary-Louise Parker, Morgan Freeman and Richard Dreyfuss, when he takes the stage to reminisce about his career in film, television and stage in an 'Actors Studio-style' presentation hosted by Jerry Goehring, Executive Director of The Edgerton Center. Borgnine will also participate in a Q&A session with the audience.

Borgnine enrolled in the Randall School of Dramatic Arts in Hartford and later broke into the professional ranks at the famous Barter Theatre in Virginia. He made his Broadway debut as the hospital attendant in Harvey and while in New York, he appeared in over 200 live television performances including masterworks on GE Theatre and Philco Playhouse.

He played the brutal stockade Sergeant, Fatso Judson in the film From Here To Eternity, and went on to become recognized around the world for his Oscar-winning portrayal of the Bronx butcher, Marty. Television's McHale's Navy, in the 1960s, set a standard for broad comedy.

On Friday, October 29, the general public is invited to a Ernest Borgnine Retrospective, an event, featuring some of his acclaimed films, televisions shows and appearances. This event, beginning at noon and continuing through 6pm, is free and will take place at Schine Auditorium in the Library of Sacred Heart University.

THE SPEAKING CLOCK REVUE a benefit for The Participant Foundation, will feature performers T-Bone Burnett, Sir Elton John, Gregg Allman, Jeff Bridges, Elvis Costello, Karen Elson, Jim James John Mellencamp, Leon Russell, Ralph Stanley, the Punch Brothers, and the Secret Sisters. October 20 at the Beacon Theatre in NYC.

The Participants Foundation believes in the power of media to create great social change. Their goal is "to deliver compelling entertainment that will deliver compelling entertainment that will inspire audiences to get involved in the issues that affect us all."

This edition of The Speaking Clock Revue is presented in conjunction with the release of the documentary film Waiting For 'Superman.' All net proceeds from these shows will be donated to The Participant Foundation to support music and arts education programming in public schools.

Burnett's decision to donate all net proceeds from the concerts came after he saw an early screening of Waiting for 'Superman'. As he explains, "This film deals most powerfully with the troubling state of public education in the United States, and offers solutions and the opportunity to be part of those solutions. I am so very grateful to the musicians who are giving so generously of their time and talents for these shows, and for joining with the Participant Foundations to work for a better world."

T Bone Burnett is a 10-time Grammy Award winner whose 40 years of experience in music and entertainment have earned him an unparalleled reputation as a first-rate innovative artist, songwriter, producer, performer, concert producer, record company owner and artists' advocate.

Following a Boston performance last Saturday the event moves to Manhattan for a show October 20 at the Beacon Theater.

A CELEBRATION OF PAUL NEWMAN'S HOLE IN THE WALL CAMPS takes place October 21 at Avery Fisher Hall in Lincoln Center.

The celebration of the global family of Hole in the Wall Camps will include performances from Bill Cosby, Hilary Hahn, Emmylou Harris, Lyle Lovett, John Mellencamp, Keb' Mo', Stevie Wonder, surprise musical guests and the Hole in the Wall Campers.

Benefit tickets including the after party begin at $1500.

THE ST. GEORGE'S SOCIETY ANGLO-AMERICAN CULTURAL AWARDS take place October 25 with the society benefiting from a reading of Evening Primrose, directed by Tony Walton. The James Goldman and Stephen Sondheim's never-before-staged musical was originally broadcast on television in 1966.

The cast for this special presentation features Candice Bergen, John McMartin, Sean Palmer, Bill Duell, John Windsor Cunningham, Carmen de Lavallade, Frederic Franklin, Sondra Lee and Jessica Grové as Ella, the frightened young woman who resides in a department store.

Lighting design: Richard Pilbrow. Sound design: Bernard Fox. Music supervision and Orchestration: Sean Patrick Flahaven. Music director Mary-Mitchell Cambell. Choreography: Carmen de Lavallade, Frederic Franklin, and Sondra Lee.

The Awards Dinner, which honors Glenda Bailey who is the Editor in Chief of Harper's Bazaar and scenic and costume designer/director Tony Walton. Hosted by Jim Dale the evening will feature a performance by Alan Cumming.

There will be also be a grant presentation by St. George's Society to Young Playwrights Inc., the only professional theater company in the United States devoted solely to the work of writers 18 or younger.

The black-tie suggested event takes place October 25. The Wine Reception and Staged Reading will be held at The Gerald W. Lynch Theater at John Jay College, in New York City, followed by the Awards Dinner at the Hearst Tower.

THE NORMAL HEART a Joel Grey-directed, 25th anniversary staged reading of Larry Kramer's ground-breaking play, will benefit the Actors Fund and Friends in Deed.

Glenn Close will play the role of Dr. Emma Brookner in staged reading will also feature Victor Garber, Jason Butler Harner, John Benjamin Hickey, Joe Mantello, Jack McBrayer, Michael Stuhlbarg, and Patrick Wilson.

The historic reading will take place at Broadway's Walter Kerr Theatre on Monday, October 18.

AMERICAN CANCER SOCIETY'S HOPE LODGE NYC will benefit from singer Kevin Dozier's final performance of Take Me To The world on October 19 at the Laurie Beechman Theatre in NYC.

On October 19th there will be no cover charge (normally $20). Instead, Kevin will donate $20 to Hope Lodge for each person who attends that night. Kevin, who is a Divisional Vice President at COACH/Reed Krakoff, has asked COACH to participate in the benefit evening as part of their "Coach Matching Gift Program". COACH will not only match but double Kevin's contribution for the first 45 people, thus raising $60 per attendee for Hope Loge that night.

The evening, directed by Lennie Watts, includes songs by Maltby and Shire, Jones and Schmidt, Irving Berlin, Jerry Herman, Lerner and Loewe, Stephen Sondheim, Noel Coward, Ervin Drake, Rusty Magee, Alex Rybeck and others. Kevin will be joined by Musical Director Alex Rybeck at the piano with Jered Egan on Bass and John Redsecker on drums.

Facing cancer is one of life's greatest challenges. Finding an affordable, supportive place to stay during treatment shouldn't be. That's why the American Cancer Society created Hope Lodge – a place providing free temporary lodging and support for cancer patients and their caregivers while undergoing treatment.

Nationwide, there are 28 Hope Lodges in existence and many more are planned.

Hope Lodge guests stay in private bedrooms with private bathrooms and share communal kitchens, laundry facilities, libraries, and other gathering places. Some locations also offer wellness programs where guests can learn about nutrition, exercise, meditation, and other healthy practices, as well as special events like movie or game nights and visits from supporters in the community.

ACTRESS JULIE ANDREWS AND HER HUSBAND FILMMAKER BLAKE EDWARDS received the prestigious Caritas Award on October 16 at the 2010 Caritas Gala, hosted annually by the Saint John's Health Center Foundation Trustees and the Irene Dunne Guild.

Each year, the Caritas Gala honors an individual or individuals who by example and deed, served persons in need and/or advocated for justice and/or convened other persons of good will to do the same in a manner consistent with Catholic Social Teaching. Proceeds from the Gala, which took place at the Beverly Wilshire Hotel, will benefit Saint John's.






SPREADING THE WORD


HOLOCAUST SURVIVORS are offered free tickets to see Cabaret at the Caldwell Theatre in Florida if they are willing to participate in a Post-Matinee Discussions with the cast and audience.

The nation was mired in a deep recession with soaring unemployment rates. The people were increasingly disillusioned with a national government paralyzed by partisan strife and under constant attack by a small but growing political movement led by strident extremists.

It is the background behind the edgy Entre'Acte Theatrix production of Cabaret, which runs through October 24 at the Caldwell Theatre in Boca Raton.

'To bring the meaning and message of Cabaret to life, particularly to younger audiences, the theater invited local Holocaust survivors to attend matinee performances of the show on October 17 and 23, and then participate in a post-show feedback session with members of the audience and cast," says producer Vicki Halmos. "Cabaret is a wonderful show, but one with disturbing undertones that merit full discussion."

Accordingly, Cabaret is offering free matinee tickets to any Holocaust survivor that is wiling to participate in a post-show discussion. This production of Cabaret is directed and choreographed by Kimberly Dawn (KD) Smith, a protégé of the late Broadway wunderkind Michael Bennett. The show stars Leah Sessa as Sally Bowles, Shane Blanford as the MC, Ryan Michael Owens as Cliff, Jeanne McKinnon as Fraulein Schneider and Greg Halmos as Herr Schultz.

THE DAILY SHOW WITH JOHN STEWART will tape four episodes at The Shakespeare Theatre Company's Sidney Harman Hall in Washington, DC Oct. 25-28.

The Daily Show is taping at the Shakespeare Theatre as part of its Indecision 2010 coverage of the midterm elections. The show has traditionally left its usual Manhattan taping studio for indecision coverage of both the national party conventions and of midterm elections. The show previously taped episodes in Washington during the 2002 midterms.

OCEAN SPRAY CRANBERRY BOG you can't go wagging in it like those guys in the commercial, but from October 19 - 21 you can enjoy the breathtaking beauty of the cranberry WHEN thousands of cranberries and cranberry vines from Ocean Spray bogs arrive in Rockefeller Center at 50 Roc to create a giant freestanding bog. The Big Apple Bog invites the public to visit and learn first-hand about the taste, health and heritage of the cranberry from generations of cranberry growers.

THE SOUND OF MUSIC is returning to over 500 movie theaters around the United States for two nights only on October 19th and 26th to celebrate the film's 45th anniversary with a historic sing-along event. The film has been newly restored (with a Blu-ray release on November 2nd) and will include a sing-a-long and the pre-film featurette I'll Sing Once More: The Sound of Music Today which is narrated by Rebecca Luker and includes interviews with Mary Rodgers and R&H President Ted Chapin.

L.A. THEATRE WORKS opens its 2010-11 with Enron by Lucy Prebble. Rosalind Ayres directs Gregory Itzin, Amy Pietz, Steven Weber. Greg Germann, Chris Butler, Pamela J. Gray, Thomas Vincent Kelly, Kasey Mahaffy, Jon Matthews, Julia McIlvane, Russell Soder and Kenneth Alan Williams in this rapid-fire, sophisticated thrill-ride that propels the audience through one of the most infamous financial scandals in history.

Using a clever mix of humor, pathos, and music, the big biz machinations of Kenneth Lay, Jeffrey Skilling and Andy Fastow are laid bare as razzle-dazzle entertainment, casting a shocking new light on the state of today's economy and how we got here.

All performances will be recorded to air on L.A. Theatre Works' syndicated radio theater series, which broadcasts weekly on public radio stations nationwide. October 20-24 at the Skirball Cultural Center in Los Angeles.

MUSICAL THEATER: FROM THE PAGE TO THE STAGE is a new three part series which will curated and hosted by Tony Award winner Victoria Clark at City Center in New York City.

Part of the Studio 5 at City Center series, the first of the three programs takes place October 18 with From Concept to Choreography. Tony nominee Christopher Gattelli, currently working on the new musical Women on the Verge of a Nervous Breakdown, will join Clark to explore how a concept is transformed into movement. Performers will be on hand to illustrate the process with live demonstrations.





OTHER PEOPLE'S MONEY


DEEP THROAT SEX SCANDAL AND PERFECT HARMONY both staged at 45 Bleecker Theatre, NYC were abruptly canceled on October 13 due to a contract payment dispute between Louis Salamone, who leases and runs the theater, and his landlord, Fred Rogers, "Like many New Yorkers, we are in dispute with our landlord. Due to litigation we have no comment at this time. Further information will be posted as it becomes available," said a statement on the theater's web site.

THE SHUBERT FOUNDATION announced on October 11 that it has awarded a record $18,215,000 in grants to support operations of a record 450 nonprofit organizations throughout the U.S. in 2010.

Theatre companies in 42 states received $13 million of The Foundation's 2010 grants, while $2.5 million has been allocated to dance companies. The remainder has been distributed to other performing arts organizations, professional theatre training programs and human service agencies.

The Foundation's board is "committed to increase funding again in 2011," according to a statement. The Foundation has increased its funding amounts for 31 consecutive years.

The Shubert Foundation is dedicated to sustaining and advancing the live performing arts in the United States, with a particular emphasis on theatre and a secondary focus on dance.

The next deadline is December 1, 2010 for Theatre applications. The organization stresses that "this is not a postmark date; the application must be in our office by this deadline.



LIU WEI

Liu Wei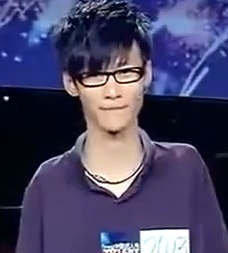 the armless pianist who plays the piano with his toes was crowed winner of China's Got Talent at Shanghai Stadium last Sunday. The 23-year-old armless pianist from Beijing moved the audience of about 70,000 and the judges to tears by singing the song You Are Beautiful, and playing the keys with just his toes.

As the winner, Liu will be invited to perform on Taiwan singer Jolin Tsai's world tour and will also have a three-month stint in Las Vegas. Broadway To Vegas doesn't know about three months, but he'd be SRO if booked in Vegas during Chinese New Years.

Published reports also indicate that he is "likely to get a contract with Fremantle Media and Sony Music Entertainment."

"I really do not care how people regard me. It is enough for me to do the things I like. When other people express their regret and sorrow because I lost both arms, I can tell them confidently that I have perfect feet," he said. Liu lost his arms when he was 10 after touching a high-voltage wire during a game of hide-and-seek.

By the age of 19, Liu had taught himself how to play the piano with his feet and started composing and producing music, practicing more than seven hours every day. One year later, he was given the chance to work with the famous Hong Kong pop star Andy Lau and they composed the song Let It Be. "Music is like water and air to me. I can't live without it," Liu Wei has said.

He told judges that teaching himself to play piano with his feet was "hard" and that he suffered cramps and abrasions, but he also said his mother inspired him and he wanted to make his parents proud.

The jury panel of China's Got Talent, Shanghai stand-up comedian Zhou Libo, Taiwan singer-actress Annie Yi and mainland pop composer Gao Xiaosong, all praised Liu's performance. He received a standing ovation from the audience.

There are "only two options for the rest of my life: die as soon as possible or live life loud," Liu commented during one show.

ANDREW LIPPA

Andrew Lippa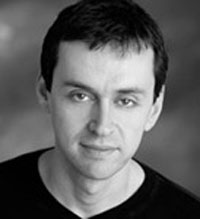 the award-winning Broadway composer who is also the 2010-2011 Composer in Residence at Texas State, is the inaugural recipient of the Harrison commission, a gift from Patti Strickel Harrison to the Texas State University-San Marcos musical theatre program which has established an innovative new initiative for the creation of original musicals from established Broadway composers, lyricists and book writers.

"Patti Harrison is serious about supporting our alternative vision for creating new works for musical theater," said Kaitlin Hopkins, head of the musical theatre program at Texas State. "I think the time is right to embrace a new model for developing shows. I'm very happy that Texas State can be on the forefront of that partnership between academia and the professional world."

The Harrison New Musical Works Commission, funded by a generous gift through Harrison's PSH Foundation of Wimberley, will be administered through the musical theatre program in the Department of Theatre and Dance. Two new musicals will be commissioned every three years to be developed and premiered at Texas State.

"New works are the lifeblood of the theatre," said Department Chair John Fleming. "The partnership between Broadway professionals and Texas State benefits both sides. Mr. Lippa receives a nurturing, supportive environment where he can freely explore his artistic vision, while our students get the incredible opportunity to participate in developing an exciting new work in collaboration with a Tony-nominated composer."

Texas State will supply facilities, actors, a musical director, a choreographer and musicians to support the development of the musical. Recipients of the commission will spend time on campus conducting readings, workshops and, ultimately, the production. During that time they will teach master classes and lecture in their area of expertise for the students.

The second commission recipient will be announced in early 2011.


STORK REPORT


NEIL PATRICK HARRIS AND DAVID BURTKA announced the birth of their surrogate fraternal twins, which arrived October 12th. The boy has been named Gideon Scott and the girl is Harper Grace.

The message Harris posted on his Twitter page on Friday, October 15, 2010 stated:

"All of us are happy, healthy, tired, and a little pukey."

ALICIA KEYS AND HER HUSBAND SWIZZ BEATZ welcomed a baby boy on October 14, 2010. Egypt Daoud Dean is the first child for Keys, he is the fourth for Beatz.

Swizz Beatz used Twitter to send a message after the birth:

"I'm so thankful for everything I been blessed with in my life."


GET WELL SOON TO . . .


LIZA MINNELLI who is suffering from bronchial pneumonia.

The illness forced her to cancel the following concerts:
Oct. 15: Spokane, WA
Oct. 22: Appleton, WI
Oct. 29: Joilet, IL
Oct. 30: Indianapolis, IN
Nov. 7: Boston, MA
Nov. 12: Memphis, TN
Nov. 13: Nashville, TN

She has been given the okay resume her tour with a November 20 engagement in Staten Island, NY.



ROALD DAHL'S JAMES AND THE GIANT PEACH book written by Timothy Allen McDonald based on the book by Roald Dahl. Directed by Tony Award nominee Graciela Daniele.

An original score by Benj Pasek and Justin Paul, the youngest winners of the Jonathan Larson Award. They were also selected as Dramatist Guild Fellows and served as series songwriters for Disney Channel's four-time Emmy nominated series Johnny and the Sprites.

When James is shipped off to live with his wretched aunts, he longs for a real family and a new home. All seems lost until he discovers a magical giant peach filled with a mix of fantastical creatures . Together with Green Grasshopper, Ladybug, Centipede and more, James embarks on a most extraordinary adventure sailing across the sea to distant lands.

Choreography by the internationally acclaimed sensation Pilobolus Dance Theater. Pilobolus began in 1971 as an outsider dance company and quickly became renowned the world over for its imaginative and athletic exploration of creative collaboration. Nearly 40 years later, it has evolved into a pioneering American cultural institution of the 21st century.

Starring: Justin Lawrence Hall (James) Ruth Gottschall (Spiker). Denny Dillon (Sponge). Steve Rosen (Marvo the Magician).

The Ensemble: Nick Gaswirth (Centipede), Jessica Hershberg and Chelsea Krombach (Mrs. Trotter / Ladybug), Destan Owens (Earthworm), Marissa Lindsay Palley, Nicholas Park and Jim Stanek (Mr. Trotter / Green Grasshopper), Kate Wetherhead (Spider) and Minami Yusui.

Pilobolus: Otis Cook, Edwin Olvera, Roberto Olvera, Annika Sheaff, Holly Shunky, and Derek Stratton.

Set Designer: Chris Barreca. Lighting Designer: Stephen Strawbridge. Music Director: Chris Fenwick. Dance Arrangements by: Sam Davis.

Presented by Goodspeed with performances at The Norma Terris Theatre, in Chester, Conn. October 21 through November 14. This production is made possible in part by a grant from the National Endowment for the Arts honoring Artistic Excellence.

SALVATION the world premiere of James McLindon's dark comedy about a confession to a Catholic priest.

Directed by Las Vegas born and raised Giovanna Sardelli.

The cast features Paul Carlin, John FitzGibbon, Josh Barrett and Jack O'Connell.

Performances begin October 29 at Hudson Stage's home at Woodward Hall Theatre, at Pace University in Briarcliff Manor, NY.

BELL, BOOK AND CANDLE Written by John van Druten. Directed by Richard Israel.

Gillian is a beautiful witch living in 1950s New York City who is smitten with her handsome upstairs neighbor. She casts a little spell, and he is immediately and completely captivated by her. But Gillian must be careful - if she falls in love with him, she could lose her magical powers forever. Will she be undone by her own mischief? A frothy and spellbinding romantic comedy, Bell, Book and Candle shows that love might be the most bewitching spell of all.

Starring Will Bradley as Nicky; Mary Jo Catlett as Aunt Queenie; Willow Geer as Gillian; Benton Jennings as Sidney Redlitch and Michael A. Newcomer as Shep.

The Scenic Design is by Stephen Gifford. The Lighting Design is by Luke Moyer. The Costume Design is by Sharon McGunigle. The Sound Design is by Cricket S. Myers. Prop Design and Set Dressing is by Colony Theatre resident designers MacAndMe.

Officially opens on Saturday, October 23 and continues through Sunday, November 21 at the Colony Theatre Company in Burbank, CA.

2010 WICKED LITERATURE: A HALLOWEEN THEATRE FESTIVAL gets into the scary season beginning October 21 continuing through October 30.

The annual event features world premiere stage adaptations of classic gothic literature performed in alternative venues. This year's festival will take place at the Mountain View Mausoleum and Cemetery in Altadena, CA.

The evening of short works will be comprised of Edgar Allan Poe's The Cask of Amontillado, adapted by Paul Millet; H. P. Lovecraft's The Unnamable, adapted by Jeff G. Rack; and Charles Dickens' The Chimes, adapted by Jonathan Josephson.

The cast includes John T. Cogan, Eric Harris, Pamela Hill, William Joseph Hill, LizAnne Keigley, Shelby Kocee, Ilona Kulinska, Richard Large, Tanya Mironowski, Michael Perl, Katie Pelensky, Brian David Pope, Michael Prichard, Amy Rieckelman, and Ghislaine Sopher-Phillips.

This is a walking production that takes place at night and it's meant to be scary.

Rachel Manheimer is the Production Stage Manager. Tasha Gill serves as House Manager. Christine Cover Ferro is the Costume Designer. Doug Newell is the Sound Designer. Lighting Design by Ellen Monocroussos. Julie Pound is the Makeup Artist.

PINOCCHIO THE ITALIAN MUSICAL performed in Italian with English subtitles, is based on the popular Italian fairytale, The Adventures of Pinocchio, written in 1881 by Carlo Collodi. The modern musical adaptation features a diverse genre of music, including rock ballads, operetta, canzone, hip-hop and Latin.

Direct from Italy for one week only, presented by the Compagnia della Rancia in collaboration with Productions LLC and The Kaye Playhouse at Hunter College. The American premiere of Pinocchio The Italian Musical takes place October 19-23 at The Kaye Playhouse at Hunter College in NYC.

SUGAR DADDY

Fielding Edlow in Sugar Daddy. Photo by Faleena Hopkins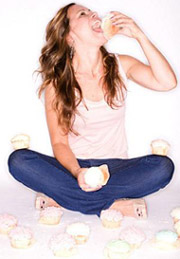 written and performed by Fielding Edlow. Directed by Paul Stein.

Sugar Daddy is billed as "Wickedly funny, incisive and hip," which chronicles one woman's epic battle with frosty cupcakes (not vegan), breaking up with Daddy, leaving behind rude drummers, Freudian therapists and New York City, while learning to stand the sound of her own heartbeat.

Edlow is a native New Yorker whose 2008 marriage to actor Larry Clarke was covered by the New York Times. The couple fell for each other in 2006 while playing the leading roles in the Strindberg play Miss Julie in Los Angeles. Shortly before their wedding Clarke was cast in The Informant by Steven Soderbergh. When the filming dates conflicted with the marriage, Soderbergh actually changed the shooting schedule so that Clarke could get himself to the church on time.

Now Edlow, a graduate of the University of Pennsylvania, hopes people get to the theater on time to see the Sugar Daddy in her life. When she isn't on a sugar high, so to speak, Edlow is a creative writing instructor at Los Angeles City College.

Her previous plays include NYC Fringe Festival Best of Fringe winner Coke-Free J.A.P.

Francois-Pierre Couture is the lighting designer. Scenic design by Jeff Robinson and sound design by Ron Klier.

Sugar Daddy debuted as a workshop production in the inaugural Hollywood Fringe Festival. Performances October 22 through November 20 at Lounge 2 Theatre in Hollywood, CA.

TEA AT FIVE written by Matthew Lombardo. Directed by Jenny Sullivan.

Starring Stephanie Zimbalist as Katharine Hepburn.

An uncontested icon of live theater and cinematic art, Katharine Hepburn transformed herself from the key actress of a generation into thespian royalty. Tea At Five opens in 1938, when the 31-year-old Hepburn is five years beyond her first Oscar-winning performance, and after being branded "box office poison," she anxiously awaits to hear if she will play Scarlett O'Hara in Gone With The Wind. Now, join Kate as she beckons us into her Connecticut home for a cozy chat and an intimate look at the Hollywood legend, and the woman based behind the legend.

Performances through November 14 at the Falcon Theater in Burbank, CA.

A DELICATE BALANCE by Edward Albee.

Directed by Yale Rep Artistic Director James Bundy.

Starring Kathleen Chalfant and Tony winner Edward Herrmann. The production also features Kathleen Butler, John Carter, Ellen McLaughlin and Keira Naughton.

The Pulitzer Prize-winning drama begins performances October 22 at Yale Rep in New Haven, CT.

HIGH by Matthew Lombardo. Directed by Robb Ruggiero.

A three-person drama starring Kathleen Turner, Evan Jonigkeit and Michael Berresse.

When Sister Jamison Connolly (Turner) agrees to sponsor a 19 year-old drug user in an effort to help him combat his addiction, her own faith is ultimately tested. Struggling between the knowledge she possesses as a rehabilitation counselor and a woman of religious conviction, she begins to question the belief in miracles and whether people can find the courage to change. High explores the universal themes of truth, forgiveness, redemption and human fallibility.

High is for adult audiences only. It contains mature themes, strong adult language, and nudity. No one under 18 will be admitted without a parent or guardian.

Kathleen Turner's appearance is supported by a grant from the Fox Performing Arts Charitable Foundation The production had a world-premiere run at Hartford Stage in July followed by an engagement at the Cincinnati Playhouse in the Park. Staged by the Repertory Theater of St. Louis with performances to November 7 on the 763-seat Browning Mainstage at the Loretto-Hilton Center, Webster Groves, in hopes of a spring 2011 Broadway arrival.





WHO'S WHERE


NOTORIOUS & NOTABLE - THE REVUE: A BROADWAY MUSICAL CABARET Inspired by the Museum of NYC's current exhibition, Notorious & Notable features songs that celebrate the women of the Great White Way. This installment of the Museum's Perform! series features Broadway stars Karine Plantadit, Dan Bogart, Victoria Mallory, and David Turner and is written and directed by Michael Montel, with Lawrence Yurman as musical director. October 23-24 at the Museum of NYC.

YO-YO MA AND KATHRYN SCOTT the world-renowned cellist and the British pianist perform works by Rachmaninov, George Gershwin, Brahms and film composer Ennio Morricone, on Tuesday, October 19 at Chrysler Hall, as the Virginia Arts Festival launches its coming season. A special VIP ticket includes both pre-and post-concert receptions and a chance to meet the great cellist Yo-Yo Ma and pianist Kathryn Stott. Virginia Arts Festival in Norfork, Virginia.

CELTIC THUNDER performs Tuesday, October 19 at the Murat Theatre in Indianapolis, IN. On Thursday the performance is at the Events Center in Independence, MO. On Friday the troupe will be at the Fabulous Fox Theatre in St. Louis, MO.

JIMMY BUFFETT on stage Tuesday, October 19, at the Rose Garden Arena in Portland, OR. On Thursday the party is at the Verizon Wireless Amphitheater in Irvine, CA. Friday fun fest is at the MGM Grand in Las Vegas, NV.

LINDA EDER performs Saturday, October 23, at the Eisemann Center for Performing Arts in Richardson, TX.

JONAS BROTHERS perform Thursday, October 21, at the Estadio Universitario in Monterrey, Mexico. On Saturday their tour stops at the Estadio 3 de Marzo Stadium in Guadalajara.

JACKIE MASON will be trying out new, no-holds-barred material -with patrons advised to "get ready to be whipped with a Borscht Belt." Saturday, October 23 and Sunday, October 24, at Queens Theatre in the Park, Flushing Meadows Corona Park, Flushing, NY.

MARILYN MAYE kicks off the Princeton, NJ based McCarter Theatre's 2010-2011 cabaret series in show paying tribute to renowned lyricist Johnny Mercer, on Saturday, October 23.




FINAL OVATION


DAME JOAN SUTHERLAND an Australian dramatic coloratura soprano, whose voice stretched effortlessly over three octaves, died August 10, 2010 at her home in Switzerland. She was 83.

On July 3, 2008, she fell and broke both of her legs while gardening at her home in Switzerland. She recovered enough to be able to attended a 2009 luncheon hosted by Queen Elizabeth at Buckingham Palace in honor of members of the Order of Merit. However, her family reported that she had been in failing health since that fall.

She was among the six recipients of the 2004 Kennedy Center Honors in Washington, D.C.

Sutherland was considered a major force in the revitalization of early-19th-century Italian opera of the bel canto school.

She is survived by her husband, conductor Richard Bonynge, their son, Adam, daughter-in-law Helen, and two grandchildren.

SIMON MacCORKINDALE has died after a four-year battle with cancer. The 58-year-old actor passed away in the arms of his wife, actress Susan George, in a clinic in London's Harley Street on October 14, 2010.

Cambridgeshire-born MacCorkindale built a 30-year career on stage, film and TV. His career began on the repertory theatre stage. His first professional stage part was in A Bequest to the Nation at the Belgrade Theatre in Coventry. He made his West end debut in an acclaimed production of Pygmalion with Alec McCowen and Diana Rigg in 1974.

He went on to appear in TV miniseries such as I, Claudius (1976) and Jesus Of Nazareth (1977). He starred as murderer Simon Doyle in the 1978 film adaptation of Agatha Christie's Death On The Nile. Following its success, MacCorkindale made his way to Hollywood, landing roles in Dynasty, The Dukes Of Hazzard and Hart To Hart.

In the 1980s he directed three performances of the 1970 play Sleuth, starring Douglas Fairbanks, Jr., Howard Keel and James Whitmore.

In 2002, he joined the cast of the British television medical series Casualty, playing medical consultant Dr. Harry Harper. In February 2007, MacCorkindale was given a five month sabbatical from Casualty so he might tour the UK in a revival of the Agatha Christie thriller The Unexpected Guest. He returned to Casualty, but, having rediscovered his "taste" for theatre, left in 2008 to take the role of Andrew Wyke in a production of Sleuth which toured the UK. On August 25, 2008 he replaced Simon Burke as Captain Georg Ludwig von Trapp in the London Palladium production of The sound of Music and remained with the show until its closure on February 21, 2009.

He was previously married to Bond girl Fiona Fullerton, whom he wed in 1976. They divorced in 1982. In 1977 he met actress Susan George at an Ella Fitzgerald concert at London's Grosvenor House. They wed in Fiji in 1984.




Next Column: October 24, 2010
Copyright: October 17, 2010. All Rights Reserved. Reviews, Interviews, Commentary, Photographs or Graphics from any Broadway To Vegas (TM) columns may not be published, broadcast, rewritten, utilized as leads, or used in any manner without permission, compensation and/or credit.
Link to Main Page
---
Laura Deni


For the snail mail address, please E-mail your request.
CLICK HERE FOR COMMENT SECTION